John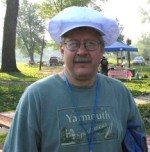 Joined: 22 Feb 2009
Posts: 259
Location: Minnesota
Posted: Monday 6-16-2014 4:33 pm

Post subject: DOG Coming up in Southern Minnesota

---

The Little House Cookers will be having a "Patriotic DOG" on the 4th of July at Pihl's Park South of Wells, MN. Will try have the pots on the table about 5:00 or so. We're having a theme of "All American" foods so it should be an interesting meal!